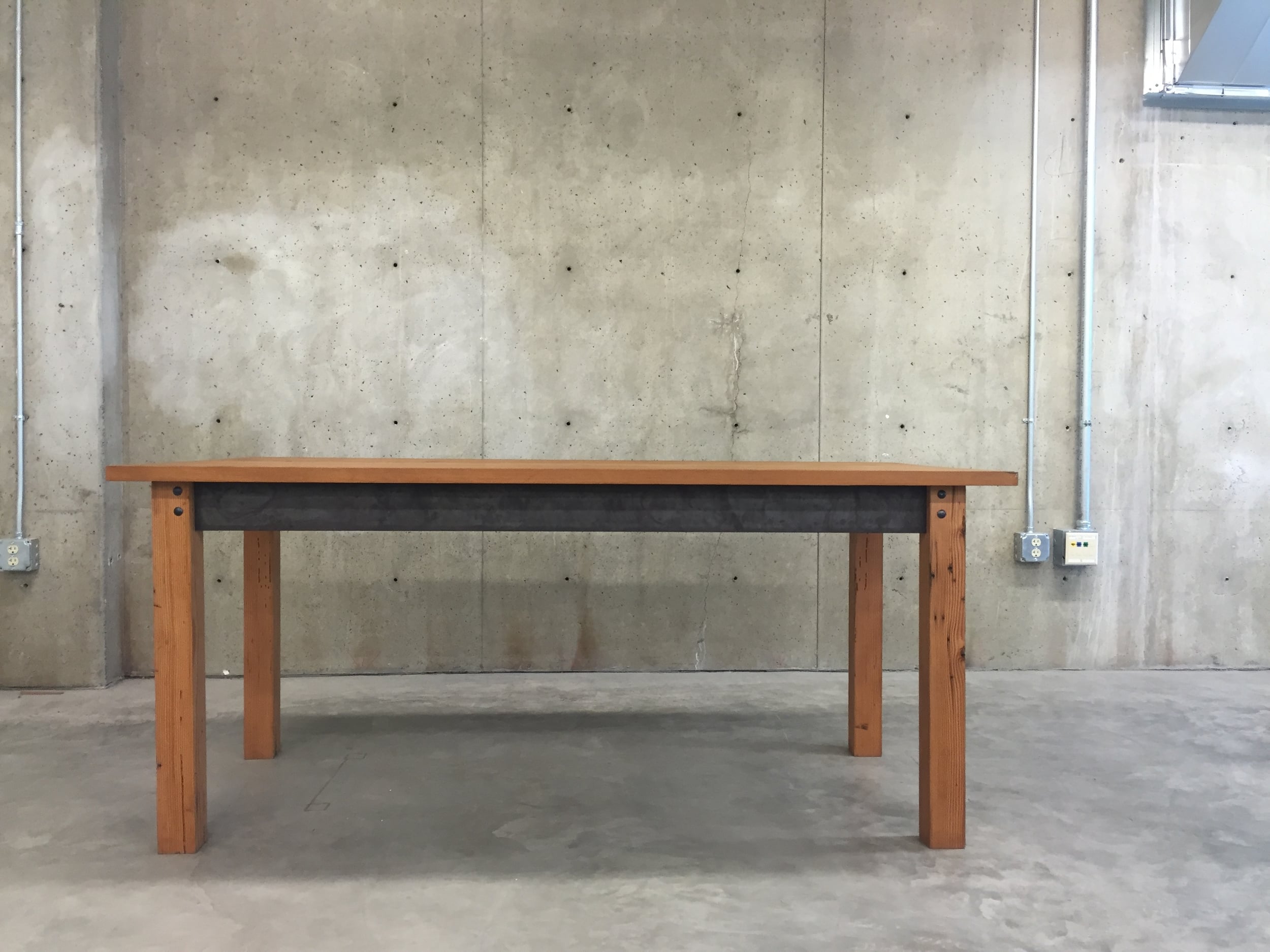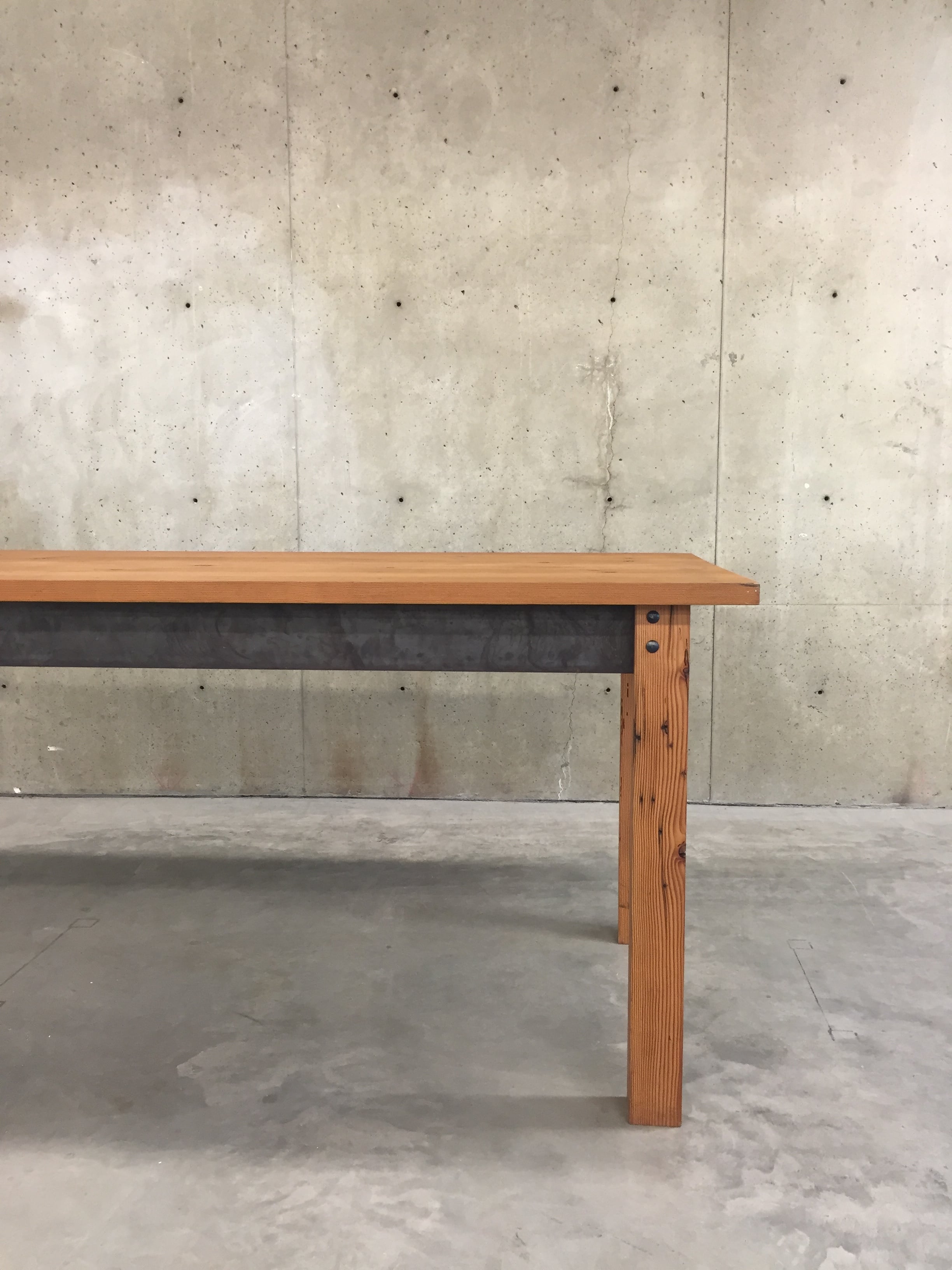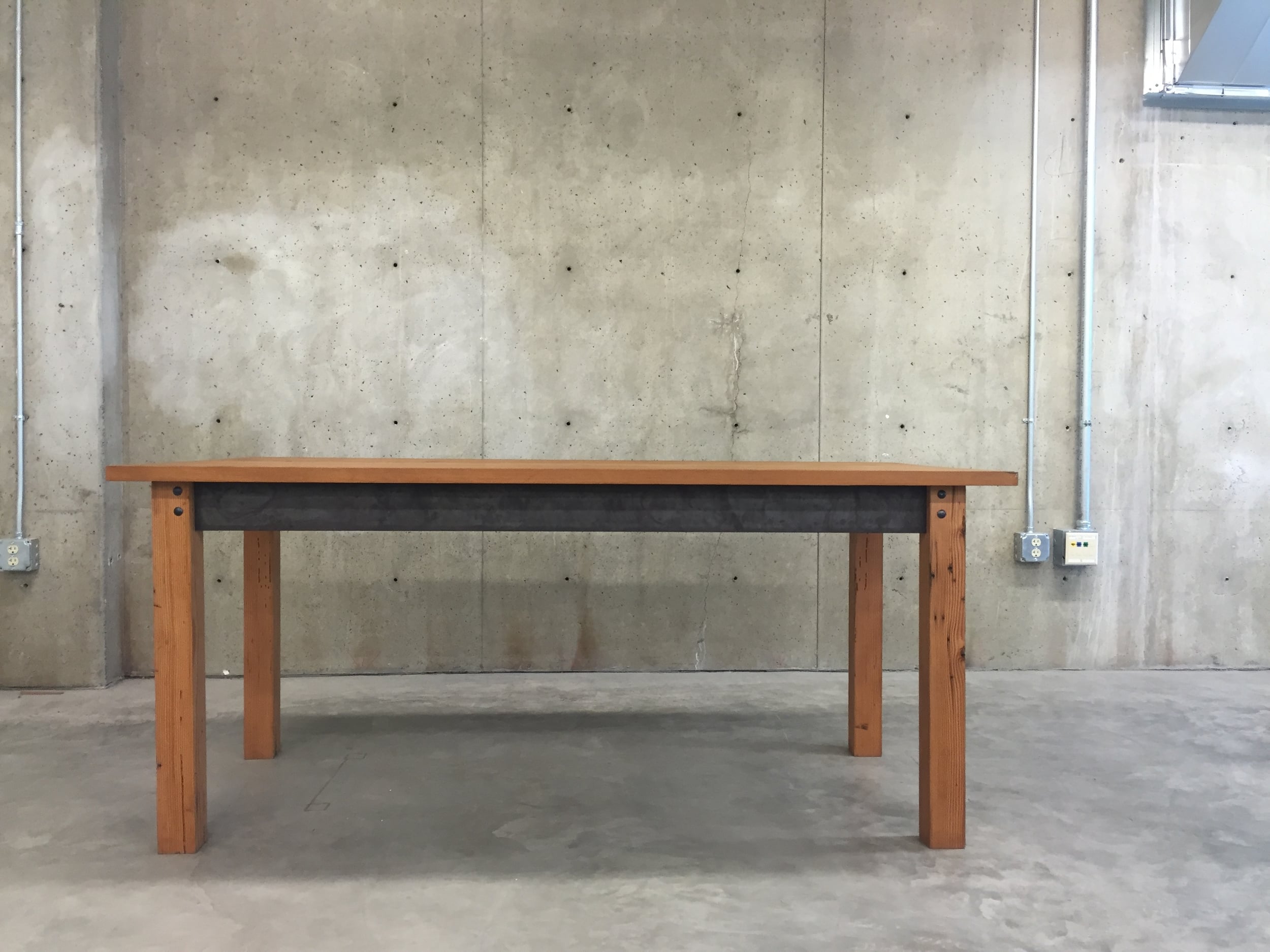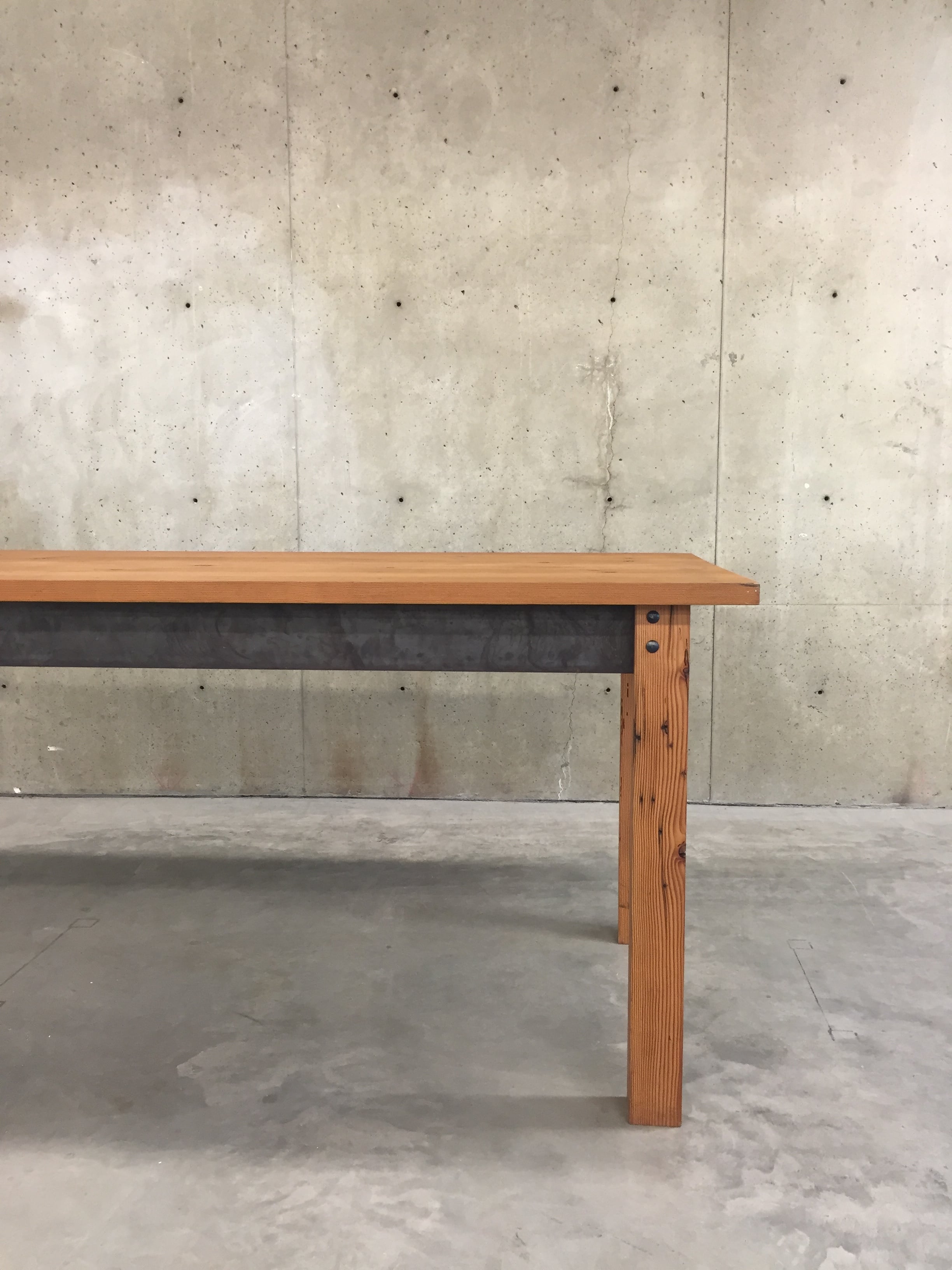 Dining Table
The legs are held on with carriage bolts, which can be easily removed, along with the aprons which are held on with just a few screws. The dimensions make it great for transportation, fitting flat inside my Volvo 240 Wagon.
2012
Reclaimed Fir + Steel
72in x 35in x 31¾in
Writing Desk
This desk was made for my mother who loves to write. I took some design inspiration from shaker furniture, which is often simple and delicate.
2010
Cherry + Mahogany
32in x 18in x 31in
Coffee Table
Made from Maple, this was my first piece combining wood and metal. The legs are attached with steel pins. There are also steel runners connecting the legs on the long side. The shelf is made of bars threaded onto two steel rods to maintain spacing.
2012
Maple + Steel
42in x 23in x 21in